Seabird is a haven for seafood lovers. It hosts London's largest selection of Oysters and some jaw dropping views of the city. The incredible interiors will leave you wanting to rearrange the furniture in your own home and the Spanish and Portuguese inspired cuisine will leave you longing for another bite! Definitely don't miss out on this hotspot!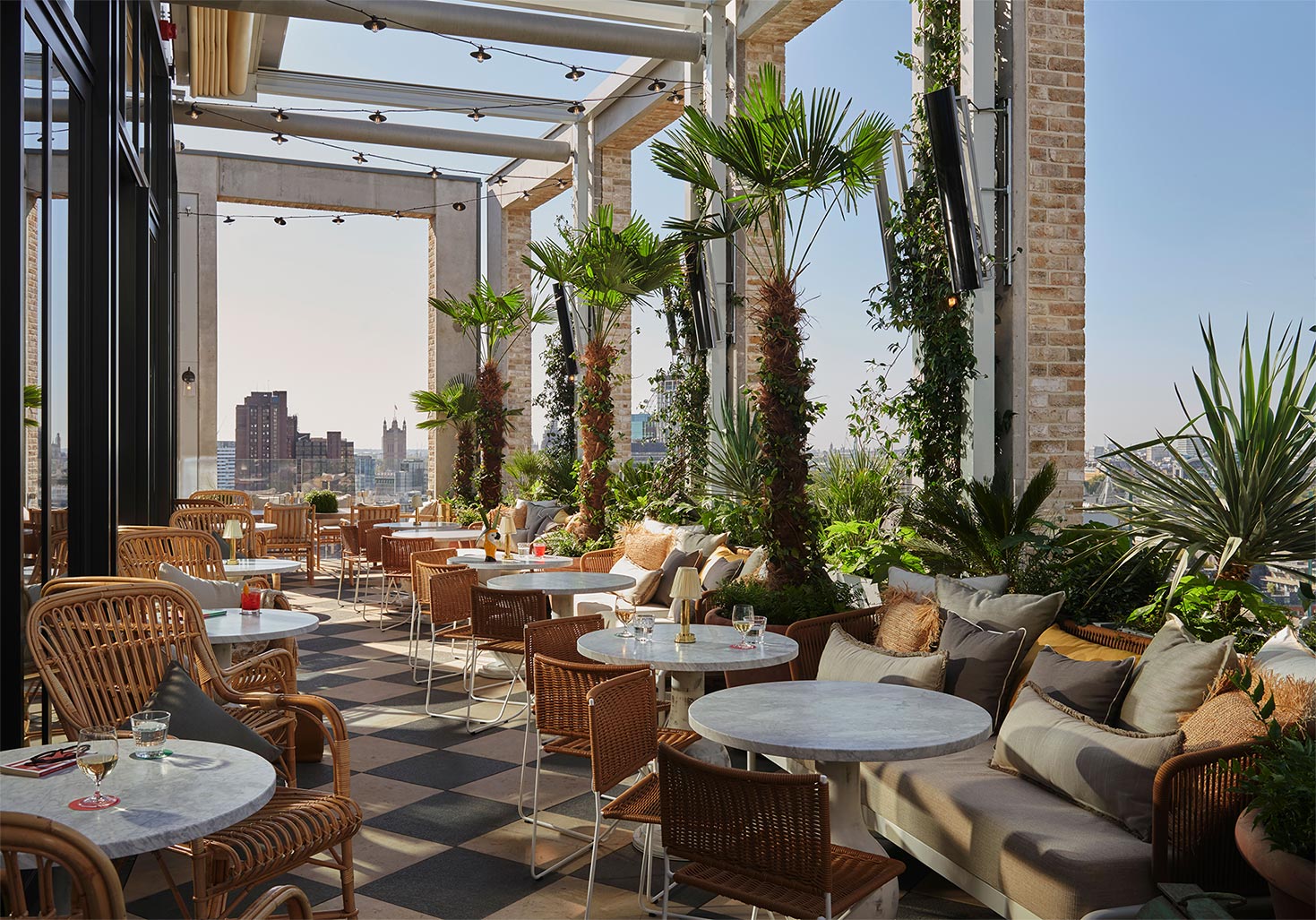 Calling all authentic Italian cuisine fans, Harry's large array of pizza and pasta will not disappoint. With Burrata that will leave you salivating and fresh calamari, even the starters are showstoppers! Highly recommend for carb heaven!
Outfit Check: Our New-in Bianca Multi-way wrap top is the perfect piece for a smart-casual fit and would complement Harry's interiors beautifully.
Slightly on the pricier side, 14 Hills provides a fine dining experience with bread on arrival and a refined menu of steak to risotto so that the upmost care and attention can go into every dish. The interiors are also a great with large trees and plants dotted around for the perfect outdoors-in feel.
Joy is a beautiful pop-up Mediterranean restaurant based in Portobello with the freshest of ingredients. It is an outdoor restaurant based beside the canal and the menu's change daily to ensure absolutely everything that is served is of the best quality. It doesn't get fresher than this! It won't be around for long so make sure you give it a try before it's too late!
 Words By: Natasha Christou